The latest issue of the 'Science in Parliament' journal features the innovative development work done by Sunamp and our academic partner the University of Edinburgh School of Chemistry at the UK's national particle accelerator facility, Diamond Light Source.
The article presents the socio-economic contribution that Diamond Light Source makes to the UK and reveals that one of the facility's most significant scientific breakthroughs was the examination of the crystallisation of Sunamp's phase change materials (PCMs) and their role in heat storage.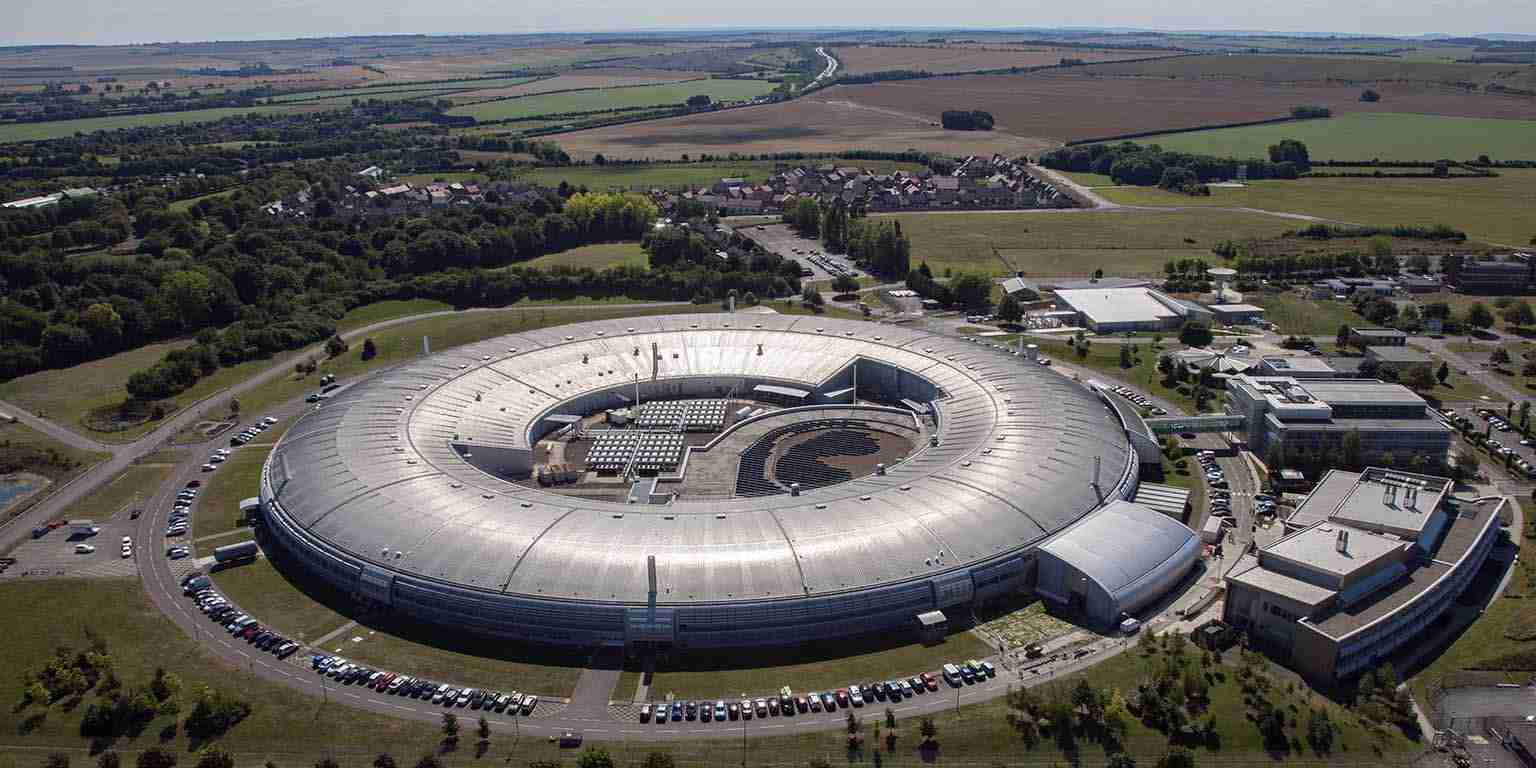 The Diamond Light Source campus.
The work that we undertook at Diamond Light Source in collaboration with Professor Colin Pulham, Professor of High-Pressure Chemistry at the University of Edinburgh, helped provide the evidence that paved the way for Plentigrade, the controllable and commercially viable PCMs that we use in our thermal batteries today.
Diamond Light Source is the UK's national synchrotron and is used for the imaging and non-destructive testing of materials and structures.
As the article's author Lorna Campbell explains, it "enables scientists from academia and industry to make the invisible visible".
The article is titled the "UK Science's secret advantage which costs less than a cup of coffee" and is published in the autumn 2021 issue of Science in Parliament, which is the journal of the UK's Parliamentary and Scientific Committee and is circulated to all in parliament with science interests.
Read Lorna Campbell's article in full (PDF).
Access to the article is by permission of the Parliamentary & Scientific Committee, publishers of Science in Parliament.
Published: 12 November 2021